Accessorizing Your Hair: Trendy Ideas and Styling Tips ===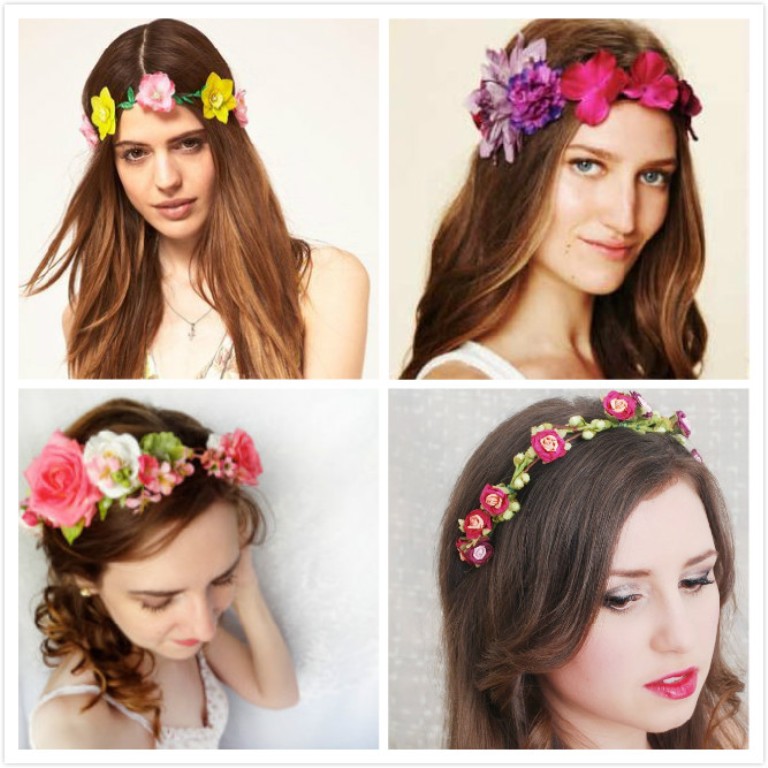 Hair accessories have become an essential part of any fashion-forward individual's ensemble. They not only elevate your style but also enhance your overall look, adding a touch of glamour and personality. From delicate hairpins to bold headbands, there are countless trendy ideas and styling tips to explore when it comes to accessorizing your hair. In this article, we will delve into the world of hair accessories and provide you with inspiring trends and expert tips to help you embrace the beauty of accessorizing.
Hair Accessories: Elevate Your Style with Trendy Ideas and Tips
One of the easiest ways to elevate your hairstyle is by incorporating stylish hair accessories. Delicate hairpins adorned with pearls or rhinestones add a touch of elegance and femininity to any look. For a more bohemian vibe, try incorporating floral hair clips or headbands. These accessories can instantly transform a simple hairstyle into a trendy and chic statement.
Another popular trend is the resurgence of hair scarves and bandanas. These versatile accessories can be tied in various ways to create a unique and personalized look. Whether you opt for a classic knot or a trendy turban style, hair scarves add a pop of color and texture to your hairstyle, making it effortlessly stylish.
If you're feeling bold and adventurous, consider trying out statement hair accessories such as oversized bows, feather headpieces, or bejeweled barrettes. These eye-catching pieces are perfect for special occasions or when you want to make a fashion statement. Pair them with sleek, simple hairstyles to let the accessory shine and be the focal point of your look.
When it comes to accessorizing your hair, it's important to choose accessories that complement your personal style and facial features. Experiment with different shapes, sizes, and materials to find what suits you best. Don't be afraid to mix and match accessories to create a unique and personalized look that reflects your individuality.
Enhance Your Look: Styling Tips and Inspiring Hair Accessory Trends
To enhance your overall look, it's essential to consider the hairstyle and hair accessories as a cohesive unit. For example, if you're opting for a sleek updo, delicate hairpins or a crystal-embellished comb can add a touch of elegance and sophistication. On the other hand, if you're going for a more casual and effortless look, a textured hair clip or a boho headband can enhance the overall vibe.
Another exciting trend is the use of hair chains and hair rings. These edgier accessories add a touch of rock and roll to any hairstyle. Whether you choose to place them strategically in braids or drape them across your locks, hair chains and rings are sure to take your look to the next level.
When it comes to styling tips, don't forget to consider the size and shape of your face. If you have a round face, opt for accessories that add height or length to create the illusion of a slimmer face. For those with an oval face shape, feel free to experiment with different styles and accessories as most options will flatter your features. If you have a square face shape, softening the angles with curved accessories like headbands or hair scarves can be incredibly flattering.
Embrace the Glamour: Explore Stylish Hair Accessories and Expert Tips
To add a touch of glamour to your hairstyle, consider investing in high-quality hair accessories. Opt for materials such as pearls, crystals, or velvet for a luxurious and elegant look. These accessories can instantly elevate your hairstyle, making it red-carpet worthy.
When it comes to wearing hair accessories, placement is key. Expert hairstylists recommend placing accessories slightly off-center for a more natural and effortless look. Experiment with different placements to find what suits your face shape and hairstyle best. Don't be afraid to consult with a professional stylist for personalized advice and recommendations.
Remember, hair accessories are meant to be fun and expressive. They allow you to experiment with your style and add a unique touch to your overall look. Whether you're attending a special event or simply want to elevate your everyday hairstyle, embrace the glamour of hair accessories and let your creativity shine.
9 A NonBoring Single Barrette Barrettes now come in a variety of colors and shapes Theyre so much fun and a quick way to snap on a bit of bling on your way out the door Down hairdos to all your hair up they fit in anywhere Instagram debbierapoport mykitsch shopbaywindow 10 Extra Glam HeadbandsAdd a Scarf quotI think one of my most favorite naturallooking things to do is to add material to your ponytailquot says Mistry quotA high ponytail is a great option for day two or day three hair Hair that isn39t clean will have the most texture on the ends so pulling back your hair in a messy pony will hide your rootsCreate a flat surface Want to make sure your bobby pins stay put throughout the day Heres an easy trick you can try courtesy of Pinder Using the hand you arent inserting the bobby pins
with apply pressure to keep the surface of your hair as flat as possibleFrom elegant to edgy chic and cool there are endless takes on the bob to choose from with options to suit all styles and hair textures Here see 25 ways to wear yours whether dressed up You will explore five trendy ideas to help you master the art of braided hair accessorizing like a pro Delicate Hair Rings Unleash your inner boho or rockstar with hair rings These small dainty rings can be effortlessly added to select braids creating a subtle yet stunning effectTry a silk scarf Get caught in a cold snap Wrap yourself in a blanket scarf Its easy to look chic in this functional and fashionable accessory Wondering how to wear a scarf throughout the year Read on for a multitude of ways to style this star staple How to Wear
a Blanket ScarfCheck out these 14 ways to style a bob haircut 1 A bob haircut with bangs A bob and bangs have always been a classic way to style a bob You can make it more modern with curtain bangs and longer side bangs 2 A bob haircut with a side braid A braid is fun way to change things up and add a little something different to your bob hairstyleHeres to exploring the boundarypushing possibilities of the seasons standout accessories and decorative impulses with convictionbecause while its beautiful to go bare its beautiful to have
Hair accessories have the power to transform a simple hairstyle into a fashion statement. With trendy ideas and expert styling tips, you can easily enhance your look and embrace the glamour of accessorizing your hair. From delicate hairpins to bold headbands, there are countless options to suit every style and occasion. So, don't be afraid to experiment, mix and match, and let your personality shine through your hair accessories. Embrace the beauty of accessorizing and elevate your style to new heights!