Classic Bun Hairstyles: Elevating Elegance with Timeless Looks ===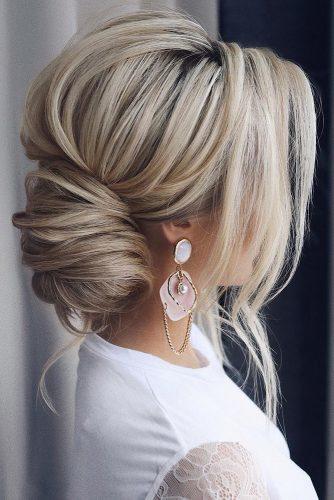 When it comes to hairstyling, there are few looks as elegant and timeless as the classic bun. This versatile hairstyle has been favored by women throughout history, from ancient civilizations to modern-day fashionistas. The beauty of the classic bun lies in its ability to effortlessly exude grace and sophistication, making it the perfect choice for any occasion. In this article, we will explore the art of creating classic bun hairstyles, providing you with step-by-step instructions and inspiring variations to help you channel your inner elegance.
Step-by-Step Guide to Achieving Classic Bun Hairstyles
Creating a classic bun may seem like a daunting task, but with a little practice and the right technique, you can easily achieve this timeless look. Follow these simple steps to master the art of the classic bun:
Prepare your hair: Start by brushing your hair to remove any knots or tangles. For added texture and grip, consider applying a small amount of texturizing spray or dry shampoo.

Gather your hair: Pull your hair back into a high ponytail and secure it with a hair elastic. Make sure the ponytail is positioned where you want your bun to sit.

Twist and wrap: Take the ponytail and twist it tightly, wrapping it around the hair elastic. Continue wrapping until you reach the ends of your hair.

Secure the bun: Use bobby pins to secure the bun in place, making sure it feels secure and tight. Hide the ends of your hair by tucking them under the bun and securing them with more bobby pins.

Finishing touches: Gently tug on the bun to add volume and create a fuller appearance. Use hairspray to set the bun in place and smooth any flyaways.
With these easy-to-follow steps, you'll be able to achieve a polished and sophisticated classic bun hairstyle that will leave everyone in awe.
Channel Your Inner Grace with these Iconic Bun Variations
While the classic bun is undeniably stunning, there are several variations that can add a unique touch to your look. Here are some iconic bun variations to help you channel your inner grace:
The Ballerina Bun: This sleek and polished bun sits high on the head, instantly giving you a graceful and ballet-inspired look. Perfect for formal events or a day at the office, the ballerina bun never fails to impress.

The Messy Bun: Effortlessly chic, the messy bun adds a touch of nonchalant elegance to your style. Simply follow the steps for creating a classic bun, but allow some loose strands to fall around your face for a relaxed and romantic look.

The Braided Bun: Combine the timeless elegance of the bun with the intricate beauty of braids. Create a loose braid with a section of your hair, then wrap it around the base of your bun for a stunning and sophisticated twist.

The Low Bun: For a more understated yet equally elegant look, opt for a low bun. Position the bun at the nape of your neck for a classic and sophisticated hairstyle that is perfect for both casual and formal occasions.
By experimenting with these iconic bun variations, you can add your own personal flair to this timeless hairstyle while still exuding grace and sophistication.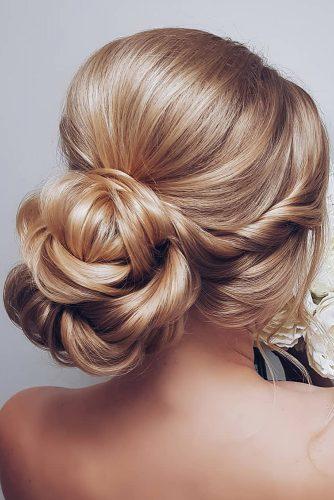 Timeless elegance meets modern charm in our low bun hairstyle tutorial Discover how to create a classic look that39s suitable for both everyday wear and moreDiscover the art of creating a flawless low bun hairstyle in this comprehensive tutorial The low bun is a classic and versatile hairstyle that exudes eleganYou can make a classic strict bun and add a little shine This is the styling option I did for a greatbun strict hairstyle bunstyle classicHigh Bun For a classic and timeless hairstyle theres no going wrong with the high bun Theres a lot of perks with this look its easy elegant and practical since it keeps hair out of your face with no fuss Brush your moussed hair back and twirl your ponytail around the headband Top Knot Bun12 Brides Often Ask What is the best hairstyle choice for
a classic bride The best classic wedding hairstyle for a bride is an updo They come in various forms like sophisticated chignon ponytails buns and knots These hairstyles are versatile with curls and waves giving them different expressions01 of 20 Classic Low Bun Getty Images A chignon should require little more if anything than your hair itself as seen above on Zendaya Mallett describes creating the style as pinning the hair into a knot at the nape of the neck or at the back of the head He also recommends using chignon pins to secure the ends 02 of 20 Undone Chic Getty ImagesThey stay put for hours on end key for getting down on the dance floor And they look amazing in photosfrom every angle literally Below we39ve gathered 24 seriously stunning images from Blunt Lob PinterestStyleCaster
Although this popular cut is newer on the hair scene it39s bound to achieve classic status The blunt ends sleek texture and faceframing silhouette are universally flattering and ohsochic It39s no wonder the lob always inspires us to book a haircut ASAP 10 of 18
In a world where trends come and go, the classic bun remains a steadfast symbol of elegance and timelessness. Whether you're attending a formal event, heading to the office, or simply want to elevate your everyday style, the classic bun is a versatile hairstyle that never fails to impress. By following our step-by-step guide and exploring the variations we've shared, you can effortlessly channel your inner grace and create an elegant look that stands the test of time. So, embrace the beauty of the classic bun and let it become your go-to hairstyle for any occasion.