Effortless beach waves have become a timeless hairstyle that gives you a casual and carefree look. Whether it's for a day at the beach or a night out on the town, beach waves are versatile and suit every occasion. The best part is that you don't need to spend hours at a salon to achieve this look. With a few simple steps and the right tools, you can master the art of creating these gorgeous waves in the comfort of your own home. In this step-by-step hair tutorial, we will guide you through the process of achieving effortless beach waves that will make heads turn wherever you go.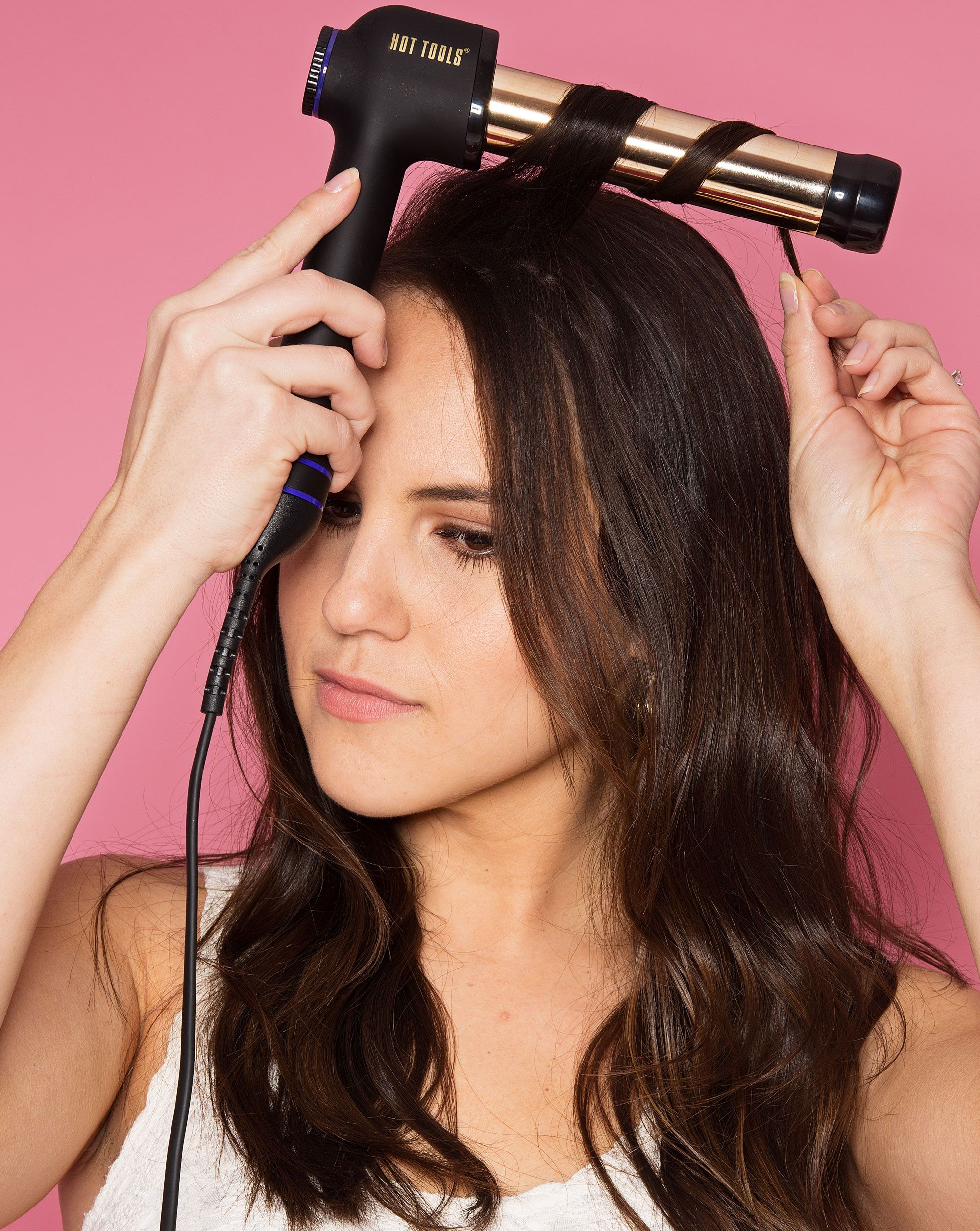 Get Ready for Effortless Beach Waves
Before diving into the tutorial, it's essential to prepare your hair to ensure the perfect beach wave outcome. Start by washing your hair with a volumizing shampoo and conditioner to add texture and body. Once towel-dried, apply a heat protectant spray to shield your hair from any potential damage caused by styling tools. For added texture and hold, work some texturizing spray or mousse into your damp hair. Now, you're ready to begin the transformation.
Step-by-Step Tutorial for Effortless Beach Waves
Divide your hair into sections: Start by dividing your hair into two equal sections, either by making a middle part or a side part, depending on your preference. Secure each section with a hair clip or hair tie to keep them separate.

Curling iron technique: Take a one-inch section of hair and wrap it around a curling iron, starting from the mid-lengths and leaving the ends out. Hold for a few seconds and release. Repeat this process for each section until your entire head is curled.

Alternate curl direction: To create more natural-looking waves, alternate the direction of the curl with each section. Curl some sections towards your face and others away from your face. This will add dimension and movement to your beach waves.

Loosen the curls: Once you have finished curling your entire head, allow the curls to cool down for a few minutes. Then, gently run your fingers through your hair to loosen the curls and create a softer, more effortless look.

Texturizing spray: To enhance the beachy texture, spray a texturizing spray or sea salt spray onto your waves. Use your fingers to scrunch and tousle your hair, working the product in from the roots to the ends.

Optional: Braids for added texture: If you desire extra texture and volume, you can incorporate small braids into your hair. Create a few braids with random sections of hair and leave them in for a while. Once you remove the braids, you'll have beautiful beach waves with an added touch of bohemian flair.

Set with hairspray: To ensure your beach waves last all day, spritz a lightweight hairspray to set the style. This will help to lock in the waves and prevent them from falling flat.

Final touch: To complete the look, lightly run your fingers through your hair once more to blend everything together. Now, you're ready to rock your effortless beach waves!
Master the Look: Create Effortless Beach Waves
Creating effortless beach waves requires practice, but with time, you'll become a pro. Experiment with different curling iron sizes, curling techniques, and products to find what works best for your hair type and desired wave pattern. Remember that less is more when it comes to styling products, especially for achieving a natural beachy look. Embrace imperfections, as beach waves are all about embracing a relaxed and effortless vibe. With a little patience and creativity, you'll soon be able to create stunning beach waves that will make you feel like a beach goddess.
First be sure to apply some heat protectant spray on your freshly washed and dried hair Then use your flat iron by clamping your hair and flipping it upwards to create texture instead ofDivide your hair into sections twist each section away from your face and secure with clips Let the twists dry naturally or use a diffuser on low heat Undo the twists dishevel your hair gently with fingers and finish with hairspray for hold How to Make Hair Beach Waves A StepbyStep Guide Title Effortless Beachy Waves A Foolproof For an indepth guide on how to curl your hair at home like a pro check out our full stepbystep Tutorial 7 Style Overnight Beachy Waves Before bed apply a waveenhancing styling cream of your choice to damp hair then gently twist the hair up into two loose buns securing them with silk
scrunchies Avoid using regular hair tiessilk is STEP 1 Spray texture tonic all over damp hair and scrunch to create waves STEP 2 To help hair dry faster use a blow dryer as you scrunch STEP 3 Blow dry sections around your face with a round brush for a soft look Add more waves with a curling wand if desiredSpray a flexible hold hairspray onto a brush then gently brush out your waves Apply a finishing cream to the ends of hair if needed to tame any flyaways Potempa suggestsStep 1 After washing your hair as usual towel dry and put in a styling productwe like Bumble and Bumble39s Don39t Blow It but feel free to use your favorite mousse spray or even a DIY beachy hair spray Then part your hair into three even sections one down the back and the other two on the sidesWell look no further In this
stepbystep guide well teach you exactly how to achieve those enviable beachy waves that scream summer vibes and effortless beauty Say goodbye to boring and hello to perfectly tousled locks Step 1 Prep Your Hair Before diving into the world of beach waves its essential to start with clean dry hair Step One Prep Your Hair You want to start with dry hair Any leftover moisture from blowdrying may cause damage to your hair Make sure its dry I try to blow it out straight so that the ends arent flipping out too much by using a paddle brush
Effortless beach waves are a hairstyle that will never go out of fashion. They exude a sense of freedom, confidence, and a laid-back attitude. By following this step-by-step hair tutorial, you can easily achieve this coveted style at home. Remember, practice makes perfect, so don't be discouraged if your first attempt doesn't turn out exactly as expected. Play around with different techniques and products to find what works best for you. Once you master the art of creating beach waves, you'll have a go-to hairstyle that will make you feel like you're on a permanent vacation. So grab your curling iron, put on some beachy tunes, and get ready to rock those effortless beach waves!